Dr. Siobhan Garner
Dr. Garner is from the State College Area of Pennsylvania. She completed her undergraduate studies at Saint Francis University in Pennsylvania and went onto her veterinarian degree at theUniversity of Edinburgh in Scotland.
She began working at Rainbow veterinarian Hospital in 2012, and her passion is working with large animals and emergency. She and Dr. Fultz purchased the hospital in March of 2015 and have been working very hard to reach this hospital to its full potenial.

Dr. Garner's interests are horse-back riding, traveling, reading, hiking with her 2 dogs, Diva and Cinder.

Years in Practice: 6
Education: The University of Edinburgh
Interests: Horse-backing riding, reading, traveling, running, hiking and rugby.​​​​​​​
Dr. Amanda Fultz
Co-Owner - Veterinarian

Dr. Fultz is originally from Economy, Pennsylvania. She completed her undergraduate work at Saint Vincent College in 2009 and her veterinarian degree at Ross University and The Ohio State University in 2013. Dr. Fultz began working at Rainbow Veterinarian Hospital in February of 2013. Her long term goal was to own her own clinic, where she could provide excellent veterinarian care in a welcoming and caring environment. She and Dr. Garner purchased the hospital in March of 2015 and have been working hard toward achieving their dream!
Dr. Fultz's areas of interest include soft tissue surgery, internal medicine, and emergency medicine. She and her husband live in East Palestine, OH with their 6 dogs and 3 cats.

Years in Practice: 5
Education: Ross University School of Medicine
Interests: Horse-back riding, traveling, running, hiking and THE PITTSBURGH PENS!!​​​​​​​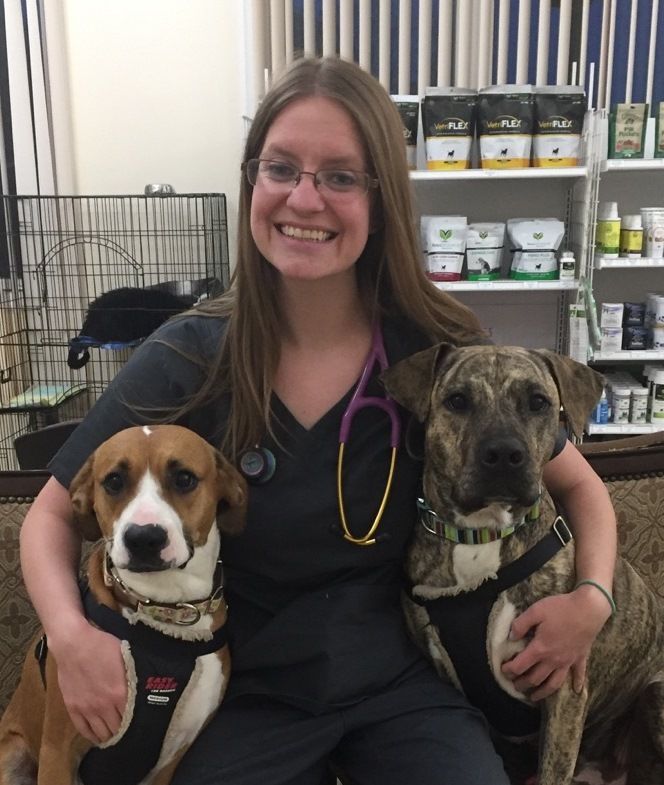 Dr. Kelsey Braun
Initially from Saint Marys, PA and joined Rainbow Vet Hospital in August of 2014. She attended Allegheny College in Meadville, PA where she earned a bachelor's in Biology and minored in Music Performance. Graduated in 2014 from the University of Illinois College of Veterinarian Medicine to earn her Doctor of Veterinarian Medicine. Dr. Braun has a special interest in emergency surgeries, emergency medicine, orthopedic surgeries, and bovine medicine.

In her spare time she spend time with her boyfriend, two dogs (Gideon and Cady) and cat (Nikolai). She enjoy outdoor activities like hiking and camping. Dr. Braun lovse to play various board and card games and is an avid card collector. She also frequently attend new and exciting horror and action movies at the local theater.

Years in Practice: 4
Education: University of Illinois College of Veterinarian Medicine
Interests: Hiking, camping, board and card games, cinema​​​​​​​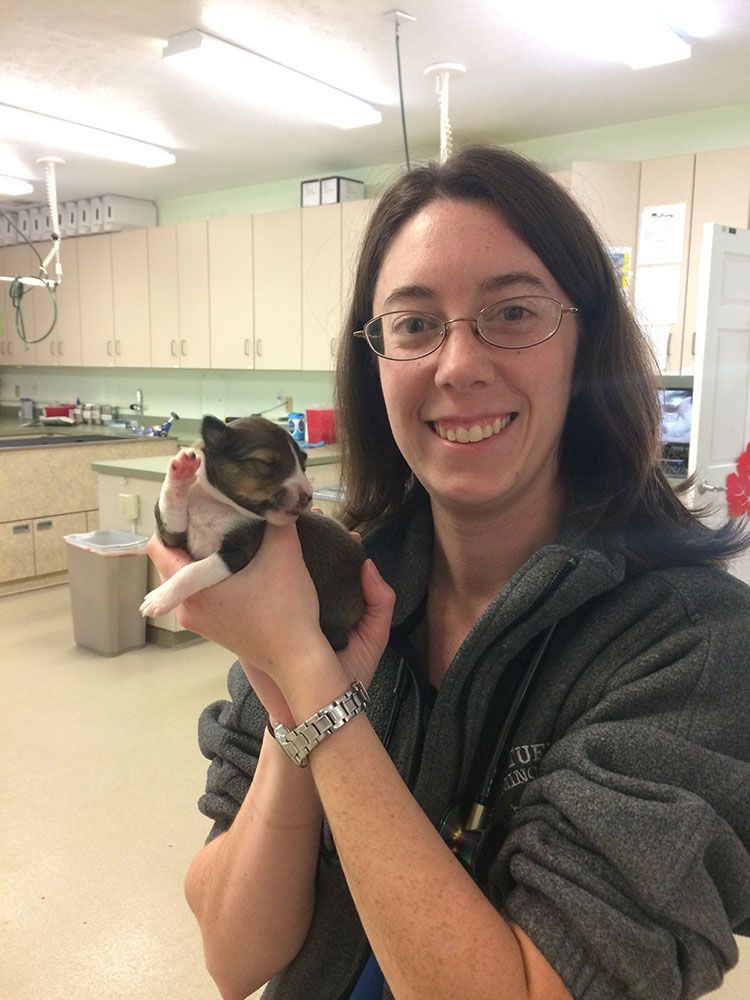 Dr. Kellyn McNulty
Dr. McNulty joined Rainbow Veterinary Hospital in July 2015. She is originally from Apollo, Pennsylvania. She went to Saint Vincent College for her undergraduate studies where she earned a Bachelor of Science degree in Biology. She then earned her Doctor of Veterinary Medicine degree at Tufts Cummings School of Veterinary Medicine in Massachusetts.

She has a special interest in small animal preventative care and internal medicine. She is a member of a number of veterinary organizations including the American Veterinary Medical Association (AVMA), The Pennsylvania Veterinary Medical Association (PVMA), the American Animal Hospital Association (AAHA), the Humane Society Veterinary Medical Association (HSVMA), and Christian Veterinary Mission (CVM). Through CVM she has participated in multiple short-term mission trips to the Navajo tribe in Arizona, Guatemala, Uganda, and Mongolia to treat animals with limited access to veterinary care and to demonstrate God's love to their owners.
Years in Practice:
2
Education:
Tufts Cummings School of Veterinarian Medicine in Massachusetts
Interests:
Her interests outside of veterinarian medicine include camping, hiking, fishing, horseback riding, reading, watching movies, playing trumpet, clarinet, piano, drum corps international, and traveling.
​​​​​​​
Dr. Silvana Giardini
Dr. Silvana Giardini is from Ellwood City, Pa, and joined Rainbow Veterinary Hospital in June, 2016. She graduated from Washington and Jefferson College in 2009 with a Bachelor of Arts in Biology. She then attended Ross University School of Veterinary Medicine in St. Kitts, completed her clinical year at Purdue University and graduated in January, 2014. Dr. Silvana's interests include small animal medicine, surgery and dentistry. In her spare time, Dr. Silvana enjoys spending time with her friends and family, including her Labrador Retrievers, Lucy and Bruno; as well as, hiking, kayaking, camping and traveling.
​​​​​​​
Years in Practice: 4
Education: Ross University of Veterinarian Medicine
Interests: Outdoors and traveling​​​​​​​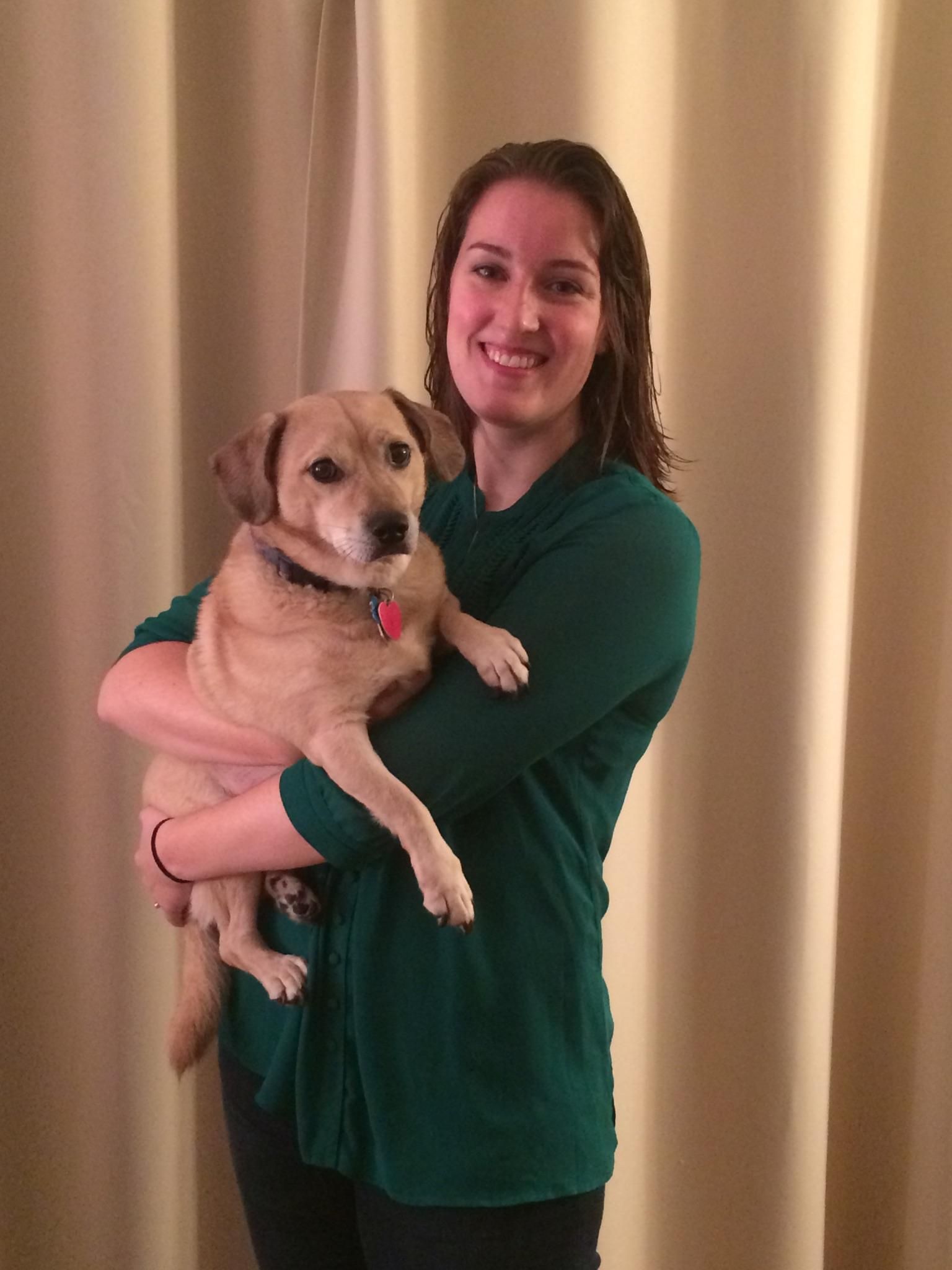 Dr. Kimberly Renehan
Dr. Kimberly Renehan is from Duluth, Georgia and moved to Pennsylvania in August 2016. After graduating from Berry College with a Bachelor of Science, she went on to complete her Doctorate of Veterinarian Medicine and completed her clinical year at Iowa State University.

Dr. Renehan joined Rainbow Veterinarian Hospital in August 2016 and her interests include large and small animal medicine, bovine reproduction, and surgery.

In her spare time, Dr. Renehan enjoys biking, hiking with her dog Pedro, and spending time with friends and family.

Years in Practice: 1
Education: Ross University School of Veterinarian Medicine
Interests: Biking, hiking with her dog and spending time with family and friends​​​​​​​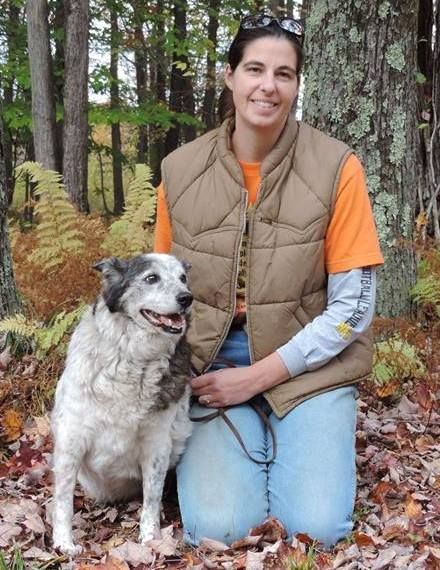 Nikki C
Practice Manager, CVT

Nikki C started working in the summer of 2008 when the company was doing business as Mobile Vet. In 2013 she was promoted to supervisor. She completed her on-line education and became certified as a veterinarian technician in 2014. In the fall of 2014 she took on the role of practice manager and continues in that position today with Rainbow Vet.

As a child she grew up on a farm and working at her mother's kennel. For several years she was involved in showing dogs and barrel racing horses. She currently has 3 cats; Peaches, Blue and Barney - :The Barn Cat" who currently spends more time in the house than the barn. Her horse Bingo, along with her two mules, Sparkles and Buddy keep her pretty busy too. She just recently rescued/adopted an Australian Cattle Dog named Trace, who is her only dog.

In her spare time she enjoys riding Bingo(her horse), off roading in her Jeep and being outdoors with Trace. Nikki has never know life without having horses, cats or dogs and would like to keep it that way.

Interests: Horse-backing riding, Off-roading, traveling, being in the outdoors.
Email: nconkle@rainbow-vet.net
​​​